Our Smiling Team is ready to serve you!!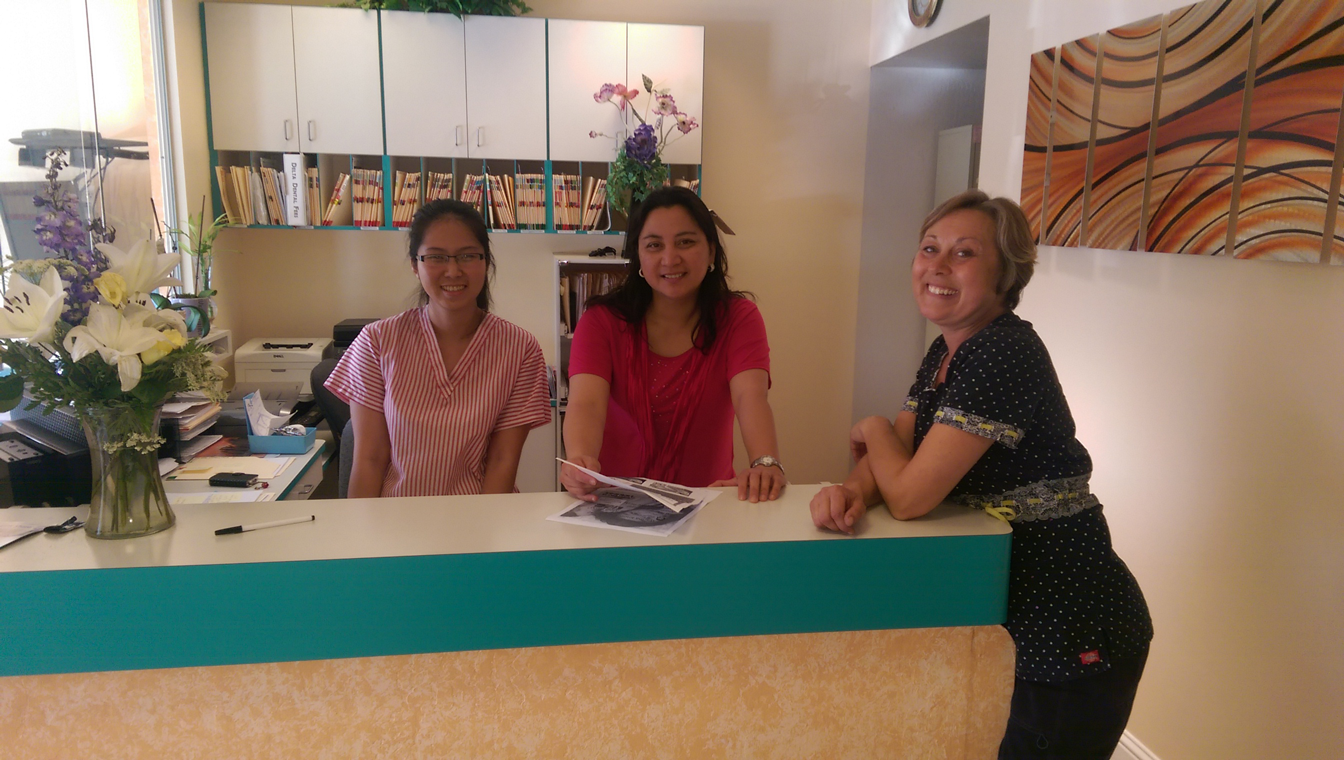 We provide both family dentistry and orthodontics for all ages. Our newly upgraded office and online service has been expanded to provide better care for our patients. We welcome you to stop in to see our changes and look forward to seeing you!
Nagsasalita kami ng Tagalog
Chúng tôi nói tiếng Việt
Se habla español
Loree Davila (green smock) is our Senior Assistant with more than 15 years of experience serving the Dental Care needs of patients, and providing support for our Dental Staff as we deliver incredible service, she speaks fluent Spanish.
Anh

Vo (purple smock) is our new member of the team, bringing excitement and the ability to speak

Vietnamese.
Rose Flores, (blue jacket) is our marketing, promotion, and all around get things done person, she speaks loves children and youth, and gives guidance to our philanthropic and outreach services, and speaks Spanish
Along with Dr. Sheila Villano, who speaks Tagalag we make up the core Alum Rock Dental Team
Sheila Villano DDS